Govt. to constitute a committee of experts to look into Pegasus allegations
The Union Government in its affidavit before the Supreme Court has said it will constitute a committee of experts to look into the Pegasus allegations.
Pegasus & the Govt' denial
Paris-based non-profit media organization Forbidden Stories and Amnesty International allege that governments used Pegasus to snoop on Civilians, Journalists, Ministers, Parliamentarians, and Activists across the world, including India. They base their allegations on a leaked list of over 50,000 phone numbers that they believe to be the targets of Pegasus. A consortium of 17 international media organizations reported the story based on the investigation.
MeitY has filed the affidavit and denied all the allegations "unequivocally." It added, "These allegations are based on conjectures and surmise or on other unsubstantiated media reports or incomplete or uncorroborated manner. The Union of India will constitute a Committee of Experts in the field which will go into all aspects of the issue."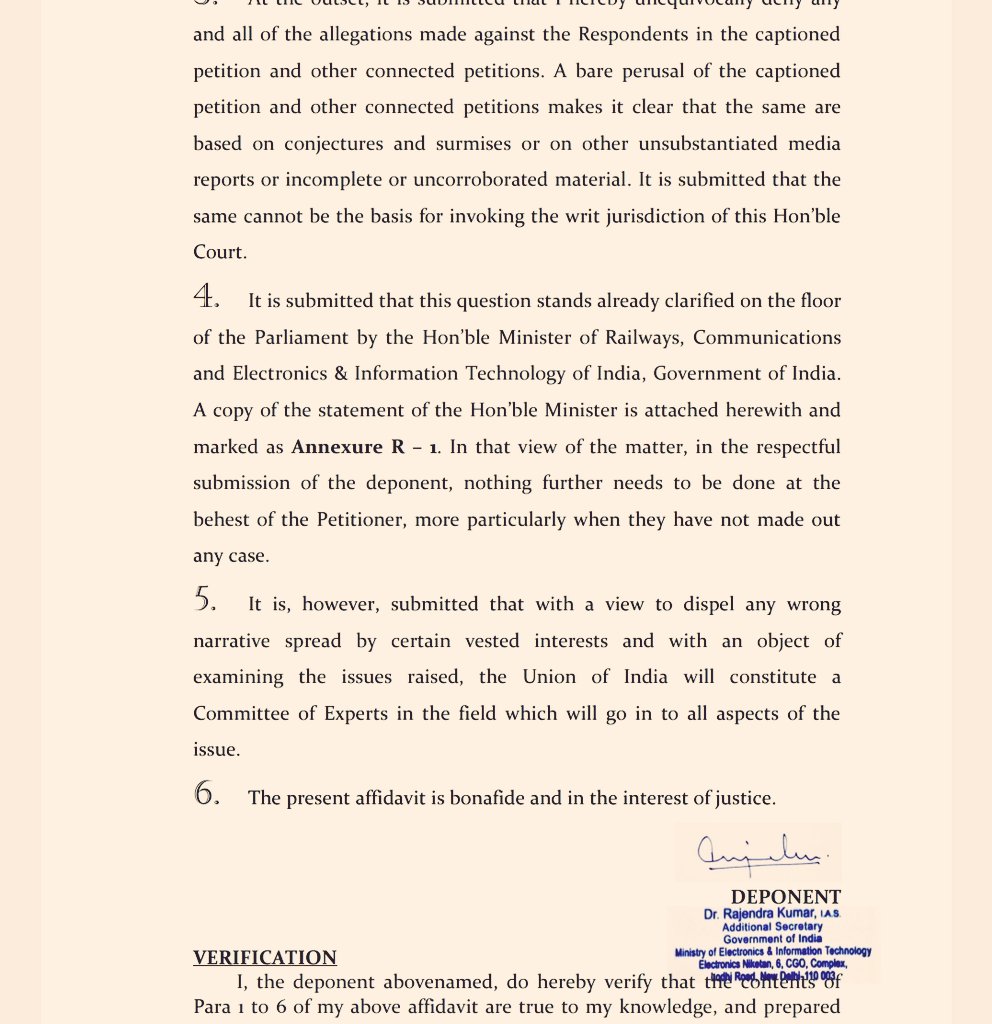 The Ministry has further averred that it has already clarified questions surrounding its involvement in the Pegasus issue have in the Parliament. MeitY had also responded to Karti Chidambaram's question on the purchase of any software by the Government to legally intercept communications in the country. However, the Lok Sabha website has removed the answer, including all answers for 11th August 2021.
Petitions in Supreme Court
The Supreme Court is currently hearing various petitions seeking a Special Investigation Team (SIT) Probe, a Judicial Inquiry, and directions to the government to reveal details about the spyware.
The Court earlier observed that the allegations regarding Pegasus are serious if true. However, it also remarked that "no efforts seem to have been made by the affected persons to file criminal complaints before approaching the top court."
Meanwhile, the West Bengal government has already set up an inquiry commission to investigate the issue.
---
Do subscribe to our Telegram channel for more resources and discussions on tech-law. To receive weekly updates, don't forget to subscribe to our Newsletter.