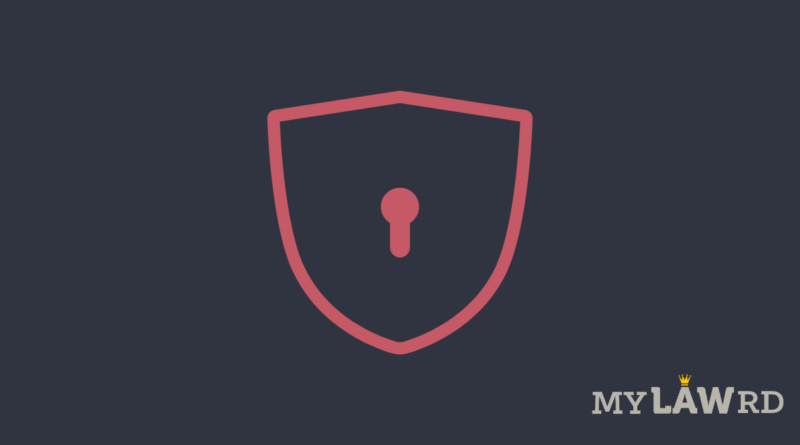 At mylawrd.com ("My Lawrd or "We" or "us" or "our"), we respect the privacy of our readers ("reader" or "user" or "you"). This Privacy policy sets out the basis on which we collect, use, store, process, or disclose the personal information provided by the users on our website. 
My Lawrd is an online news platform dispensing regular legal and policy updates related to Telecommunication, Media, and Technology and also delivers a weekly newsletter (collectively termed as "Service(s)"). 
This privacy policy is a part of the terms and conditions for the use of our Services. My Lawrd respects the privacy of its users, endeavors to minimize data collection, and is committed to protecting it in all respects. 
The Data that we collect 
We may collect information about you in several ways. The information we collect includes personally identifiable information (PII) including your name, email address, and online identifiers like IP addresses and cookies that you voluntarily give to us when you visit the website or when you subscribe to our newsletter. You are under no obligation to provide us with PII of any kind. 
When a user comments on the articles, the user needs to log in to Facebook, and the user's social media profile (Facebook) picture will be visible to the public in the context of your comment. 
Purpose of Collection and Use of Collected Data 
The personal information we collect is for the purpose of, and may be used to provide information and services as requested by you; 
Weekly Newsletter; 
Share with statutory authorities, government institutions, or other bodies for compliance with legal requirements; 
Conduct processing necessary to fulfill other obligations to our readers; 
Market services based on our legitimate business interest. 
Cache & Cookies 
If you leave a comment on our website, you may opt-in to save your name, email address, and website in cookies. These are for your convenience so that you do not have to fill in your details again when you leave another comment. These cookies will last for one year and would be deleted automatically after the said duration. 
If you visit our website, we will set a temporary cookie to determine if your browser accepts cookies. This cookie contains no personal data and is discarded when you close your browser. 
This site utilizes caching in order to facilitate a faster response time and a better overall user experience. Caching potentially stores a duplicate copy of every web page that is on display on this site. All cache files are temporary and are never accessed by any third party, except when necessary to obtain technical support from the cache plugin vendor. Cache files usually expire automatically on a schedule set by us, but may easily be purged by us before their natural expiration, if necessary. 
Browser caching stores static files locally in the user's browser. Turn on this setting to reduce repeated requests for static files. 
Data Analytics 
We may also partner with the selected third-party vendors, such as [Google Analytics] [Gravatar] [Akismet] [Google Search Console], to allow tracking technologies and remarketing services on the My Lawrd website through the use of first-party cookies and third-party cookies, to, among other things, analyze and track user's use of the site. This is done in order to determine the popularity of certain content and better understand the online activity of our readers on our website. 
You are encouraged to review the privacy policies of these vendors (hyperlinked) and contact them directly for responses to your questions. We do not transfer personal information to these third-party vendors. Also, we are not liable for the personal data protection practices of third-party vendors. 
Please note that we do not share your personal information with any other vendor or organization. 
Retention Period 
If you subscribe to our newsletter, your name and email id are stored as long as you unsubscribe. In case of you unsubscribe from our Weekly newsletter, we will delete your personal information in a reasonable time frame. 
If you leave a comment, the comment and its metadata are retained indefinitely. This is so that we can recognize and approve any follow-up comments automatically instead of holding them in a moderation queue. 
Rights available to our users 
If you have an account on this site or have left comments, you can request to receive an exported file of the personal data we hold about you, including any data you have provided to us. You can also request that we erase any personal data we hold about you. This does not include any data we are obliged to keep for administrative, legal, or security purposes. 
Modification to this privacy policy 
My Lawrd may alter this privacy policy statement to incorporate changes in technology, applicable law, or any other variant from time to time. Upon any change in the Privacy policy, My Lawrd will inform its users. 
Grievance Redressal 
In case of any complaint or concerns regarding the processing of personal data provided by you or breach of these terms shall be immediately informed at [email protected]. 
The complaint should be addressed to Mr. Rohit Ranjan Praveer. 
We request you to provide the following information while making the complaint: 
Your address, telephone number, and email address 
A statement, under penalty of perjury, that the information in the notice is accurate. 
My Lawrd shall not be liable for any communication, if addressed, to any non-designated person in this regard. 
[YOUR USE OF SERVICE AT MY LAWRD.COM SHALL MEAN THAT YOU HAVE READ, UNDERSTOOD, AND AGREED TO THIS PRIVACY POLICY.]