Twitter account of PM Modi hacked, Twitter denies any role
The Twitter account of Prime Minister Narendra Modi was hacked on Sunday. The Prime Minister's Office confirmed that the account @narendramodi was "briefly compromised". It said the matter was escalated to Twitter to secure Prime Minister's personal handle.
Earlier, the account posted that "India has officially adopted bitcoin as legal tender. The government has officially bought 500 BTC and is distributing them to all residents of the country".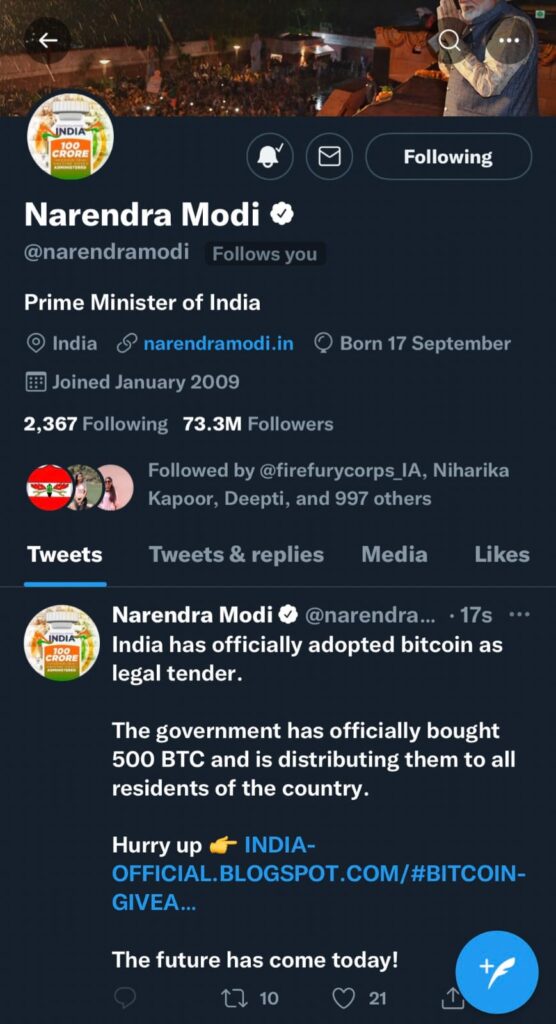 Later, the PMO shared a tweet to clarify the situation.
Twitter denies breach of its systems
A Twitter spokesperson confirmed to Reuters that it took necessary steps to secure the compromised account as soon as it became aware of the activity. It added that its investigation revealed that no other accounts were impacted.
Speaking to ET, Twitter said that the PM's Twitter account was not compromised due to any breach of Twitter systems.
However, this is not the first breach of security of PM's Twitter account. Last year in September, a hacking group Joh Wick hacked into another personal Twitter account of the PM @narendramodi_in. The hackers posted the following Tweets: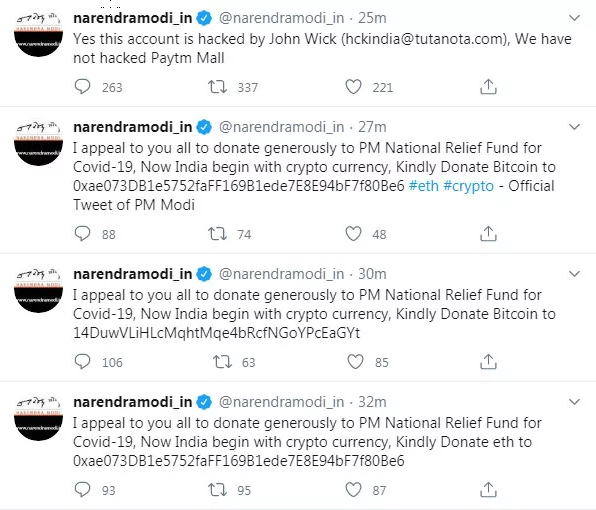 ---
Do subscribe to our Telegram group for more resources and discussions on tech-law & policy. To receive weekly updates, don't forget to subscribe to our Newsletter.