Delhi to tackle cybercrime with Cyber Police Station in all Police Districts
The Delhi Government has published a new notification constituting a Cyber Police Station in each of the 15 Police Districts in Delhi. The notification says the move was necessary to enquire and investigate cybercrime cases.
The Cyber Police Stations shall have jurisdiction over the whole of the Police District for which the Cyber Police Station is being notified.
Here's the list of the Cyber Police Stations and their respective locations.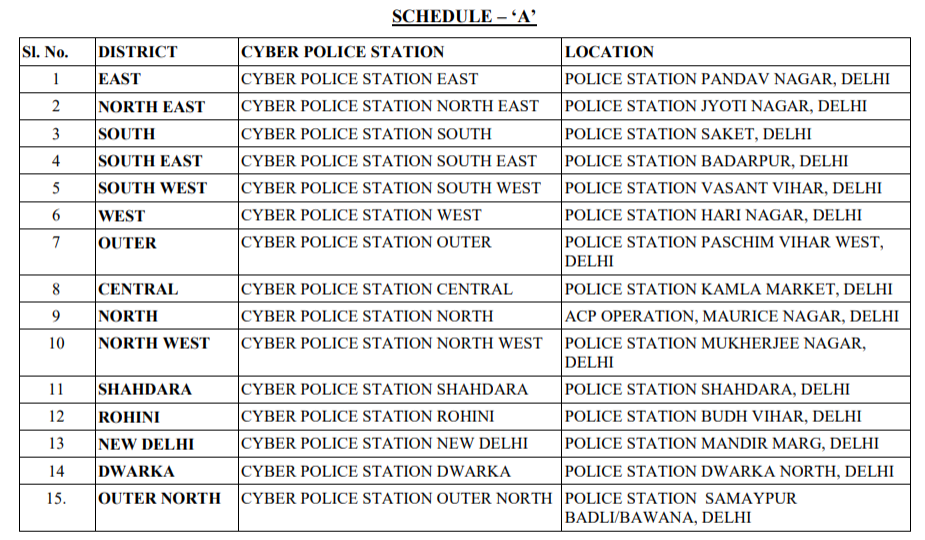 What's Changing?
At present, Delhi Police already has District Cyber Cells in 13 Districts of the notified districts, bar Dwarka and Outer North. We have reached out to the Delhi police to get a clarification on the issue, and will update the story if and when we receive a response.
The Delhi Police also has a Cyber Prevention Awareness Centre (CyPAD) that functions under the Special Cell of the Police. CyPAD also has a National Cyber Forensics Lab.
You can read the notification here.
---
Do subscribe to our Telegram group for more resources and discussions on tech-law & policy. To receive weekly updates, don't forget to subscribe to our Newsletter.