Trump is launching his own social media platform- TRUTH Social
Former United States President Donald Trump has announced his own social media app- TRUTH social. He says the platform would stand up to Big Tech companies that have barred him from their platforms.
According to a press release, Trump Media & Technology Group (TMTG) and Digital World Acquisition Corp. (DWAC) have entered into a merger agreement that will lead to TMTG becoming a public-listed company.
TMTG aims to create a rival to the "liberal media consortium" and fight back against the "Big Tech" companies that have used their unilateral power to "silence opposing voices in America".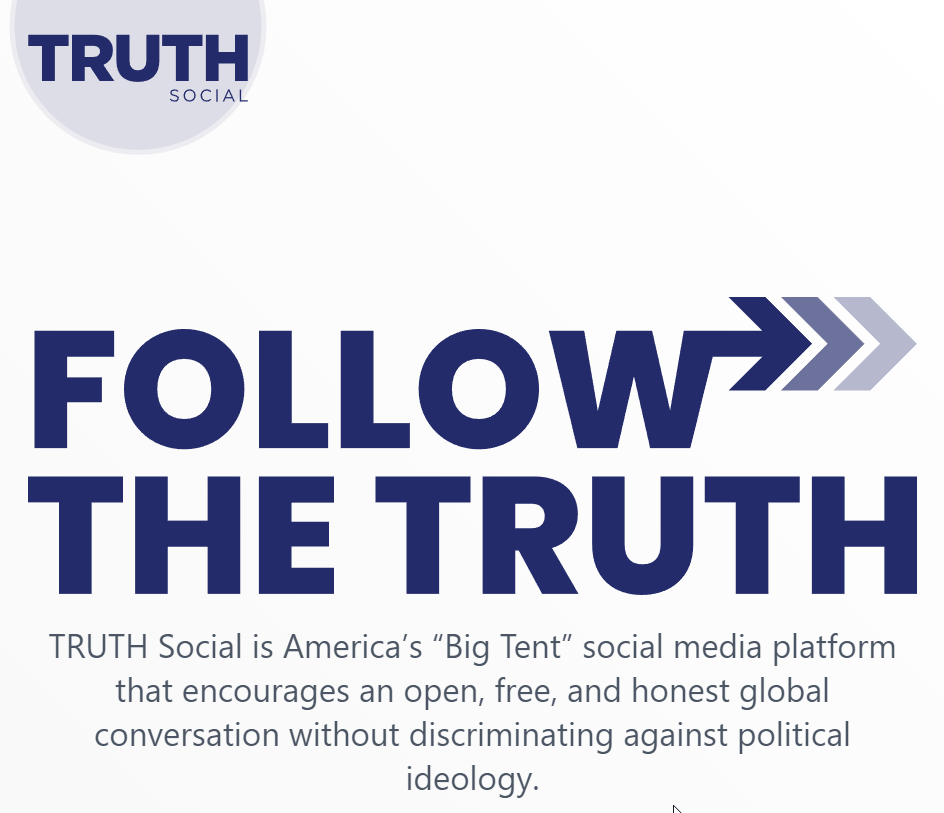 Where can you get it?
TRUTH Social is now available for Pre-Order in the Apple App Store. The platform plans a Betal Launch in November 2021 and a nationwide rollout in 2022 Q1.
The app's key features include 'posting a TRUTH', 'Re-TRUTH', photo, news story, or video link to communicate. People interested in the app can visit https://www.truthsocial.com/ to join the waiting list.
The "Big Tent" Approach
The app store description says "Big Tent is a new way to describe "inclusivity" in America". It adds, "Although we don't always agree with each other, we welcome these varied opinions and welcome the conversation". The screenshot reveals a Twitter-like user interface.
Donal Trump said in the press release:
"I created TRUTH Social and TMTG to stand up to the tyranny of Big Tech. We live in a world where the Taliban has a huge presence on Twitter, yet your favorite American President has been silenced. This is unacceptable. I am excited to send out my first TRUTH on TRUTH Social very soon."
The company will also include a subscription-based video-on-demand service called TMTG+. The service will feature 'non-woke' entertainment programming, news, podcasts, and more.
TMTG will receive $293 million in cash that DWAC has in its trust, assuming 'minimal redemptions' from shareholders of the acquisition firm.
---
Do subscribe to our Telegram group for more resources and discussions on tech-law. To receive weekly updates, don't forget to subscribe to our Newsletter.